Contact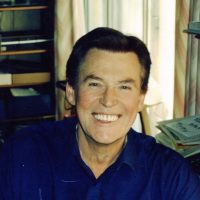 More Information
I hope you enjoyed viewing the website which  I have dedicated to a dear friend, If any of these items are of interest, then you can purchase them through this website.
Or if it all seems a bit complicated and you would like to do things by post, then no problem, just fill out the enquiry form above along with what you would like to order, and I will happily arrange this for you.
or you can email me on: 
Prices
 Russ Conway – Old and New (Cassette) £4.99
Russ Conway – At Home (Cassette) £4.99
Russ Conway "Old and New" (CD) £6.99
Russ Conway 75th Birthday Programme £4.99
£3.20 P+P on all items
​
 If you have enjoyed this website please visit for a much more in depth look at Russ Conway and his achievements.
Or for an alternative version of this website I have recently created where you can listen and preview the items go to
If you have any questions or would like to contact me fill out the form above. Thank you.
​